a small sampling of the Bay Area projects
we've poured our heart, soul and concrete into;
Golden Gate Bridge Welcome Center, San Francisco
In 2012, for the 75th anniversary of San Francisco's most iconic structure, the Bridge District partnered with the Parks Conservancy to create and design the first on-site center dedicated to the Golden Gate Bridge. One of the most visited sites in the Bay Area, the center hosts millions of visitors each year.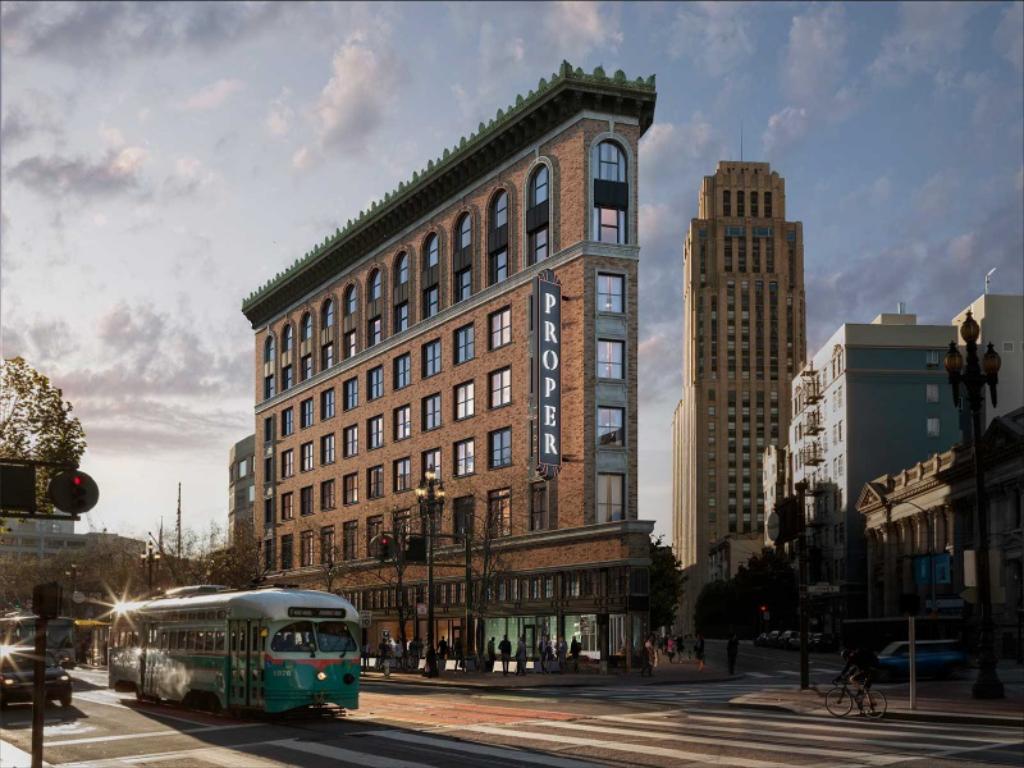 Proper Hotel, San Francisco
The historic Renoir Hotel conversion involved seismic retrofit and historic refurbishment of an existing high-rise building on Market Street in San Francisco. Rehabilitation work required close coordination with the historic preservationists and architects.
The Twitter Sky Bridge, San Francisco
This unique structure links Twitter's two downtown buildings. The Skybridge has a concrete pad walkway that is suspended from the building's structure and is seismically designed and constructed to withstand earthquakes and natural movement.
SF Ferry Building, San Francisco
In 2003, the San Francisco Ferry Building reopened after an extensive four-year restoration. The Ferry Building remains San Francisco's most iconic waterfront landmark. And since 1898 has been the primary portal to and from the city.
Salesforce Transit Center, San Francisco
Salesforce Park is multi use space providing leisure, activity, and transit for employees and residents alike. The park is composed of curving concrete paths that lead visitors through different settings.
California Pacific Medical Center - Davies Campus, San Francisco
The Davies Campus is a landmark healthcare achievement comprising, an entire city block, 7.2 acres, and five buildings. Construction projects, seismic strengthening, and the creation of the Neuroscience Institute are ongoing.
One Market Street, San Francisco
The project was the design and build-out of an innovation center and office space at One Market in San Francisco. The goal of the project was to provide a light, open, collaborative facility.
Mercedes Benz of The Bay Area
Whiteside Concrete Construction has been a part of the Mercedes-Benz master franchise expansion process in the Bay Areas. Performing successful franchise structural projects and renovations at the San Francisco, Marin and Fairfield Mercedes-Benz dealerships.
To see more of our "work in progress" visit and follow us on Instagram